Hi,
yesterday I tested the SC2 Pro for the first time and had to find out in the end that the engine shuts off in a harder impact.
Sometimes the software displays the error: 140405.
Software: 1.0.7
Game: iRacing
Settings: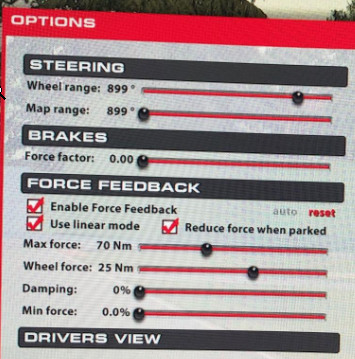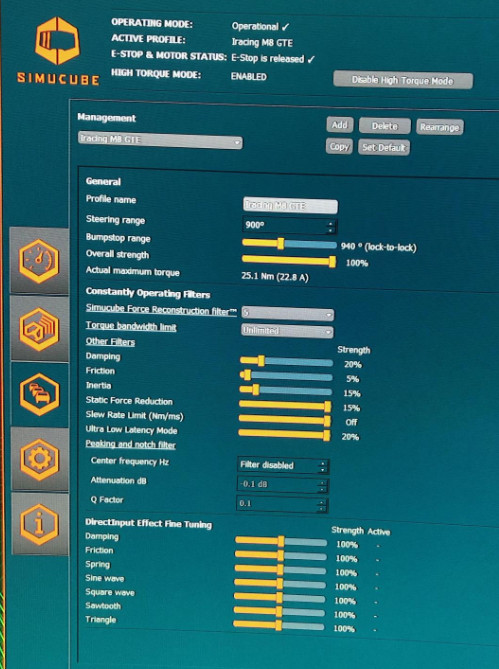 Engine shuts off completely
Steering movements in the game are no longer possible
In TD, the engine is no longer detected
It takes a while until the engine is recognized in the software and then you can again activate the High Torque mode and continue driving
LEDs on both power supplies are lit.
Have such problems already occurred or what else could I test?
Many thanks