Greetings Everyone here is my settings for Wreckfest in-game and TD I hope you guys like it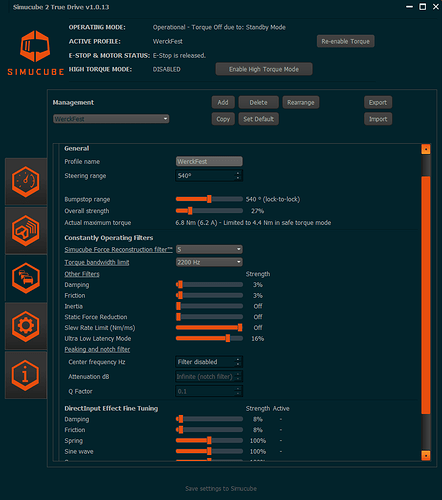 In-game Setting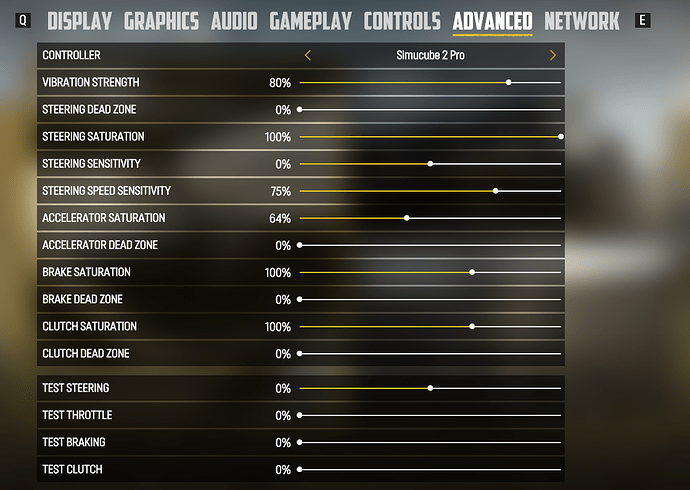 Thanks for posting this. My in-game settings were reset after the last update and the FFB is now way too high to be driveable. I have a Simucube 1 but I don't think it will matter too much.
thx i am testing and its great
We've recently got a report that the latest Wreckfest patches set up Simucube devices as gamepads with forced filtering or something which cannot be turned off. We are investigating.
Good news!
Any advice about Codemasters F1 games? I think those games do the same thing, treats SC2 like a gamepad
They should not be doing that, but if they are for some reason, we will check it out.
But depending what we find, there might not be quick fixes…
Last time I tried F1 2019 the wheel felt loose on the center and the ingame visual steering was laggy, like assisted driving, no way to feel something right
Any news on this ? It feels really bad for me with the wheel …
I'm also wondering if there's any update on this…