G'day all
Before I posted, I scoured other posts in here to try and solve my similarly related issue to a few, but with a twist…and I have had no luck. I just want to play with this expensive toy that my wife now hates me for…which is awesome !!
My unit is a self made simucube box with iono pro hc ( r2) and 780w PS , Large MIGE,Sincos encoder which runs purely simucube and granity and no MMos. It came with 0.9.5 Config so these were my steps.
Plugged usb ( in x3) into pc and Installed drivers
STM32 Bootloader device appeared in both devices ana device manager ( See pic )
Installed Bootloader 0.9.5 via Dfuse
3 ) Installed Firmware 0.9.5 through Simucube config tool 0.9.5
Unit was in DFU mode during the above process when required
Started unit…motor moved forward / reverse over a 90 degree angle, then stopped.
Looked good I thought…wasn't I wrong.

Everything looked ok with drivers.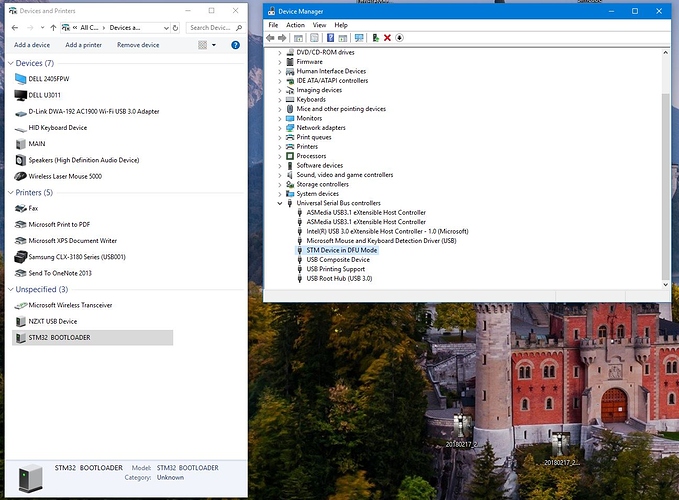 until I rebooted pc.
Simcube is now recognized in devices but now I have 2 unknown in Device manager . I checked the address of these which are 8 & 10 respectively on my usb port ( usb2 ) and these are the simucube and the ioni card addresses of which I suspected.
Now I have tried everything to fix this issue and update drivers ( from Dfuse ) to no avail as Windows is telling me they are all good…( obviously…thats why they are unrecognised )
My PC is Windows 10 x64 . Any help on this would be greatly appreciated .
Cheers
Bren