As suggested by @phillip.vanrensburg, I started thread about which steering wheels the SC2 community is using.
To make this a little more uniform, please post the name of the steering wheel, the price, where you bought it, what you like and what you dislike about it, whether it worked with SQRv1 and/or SQRv2 and maybe post some nice pictures of the wheel.
I'll start.
The round/GT rim I'm currently using is the SRC GT-1. Cost me about 430EUR (inc. shipping and taxes). It's a pretty well-made wheel for a decent price, the magnetic shifters especially are incredibly satisfying. The wheel rim itself is from Motamec and included in the kit. The knobs & buttons are tactile, feel okay and respond easily. They're from Leo Bodnar. Supposedly automotive switches but I've felt better.
The only downside, in my opinion, is the pretty short coiled cable on the button box itself. I can't really rotate the wheel the full 900 degrees without ripping it out of the (included) USB extension cord. I'll have to find a better solution for this.
It mounted easily to the SQRv2. All screws were included. It wouldn't have worked with SQRv1.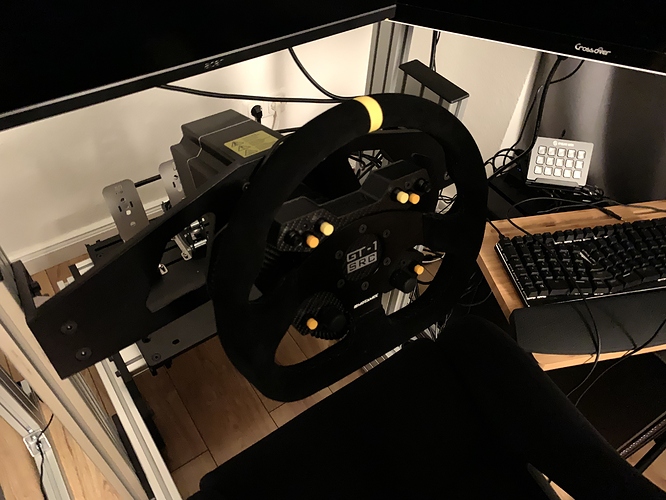 Now it's your turn! What are you using?