Good morning,
I just buy a basic kit in order to proceed to buid myself a direct wheel drive, the configuration is;
IONI Pro HC Servo & Stepper Drive
-NDR-480-48, 480 W 48 VDC power supply
-SimuCUBE
Everything is connected as it should be, power, X4 pin to PC…
The first question is, as soon the hardware is wired, should i proceed to stablish the communication between Granity and Simucube, isn't it? Or there are some steep before ?

When i am trying to stablish the communication i can only see on "Communication interface device" 2 possibles connections ; Generic serial port (COM1) and TCP/IP, the other possibilities are missing, do you know why?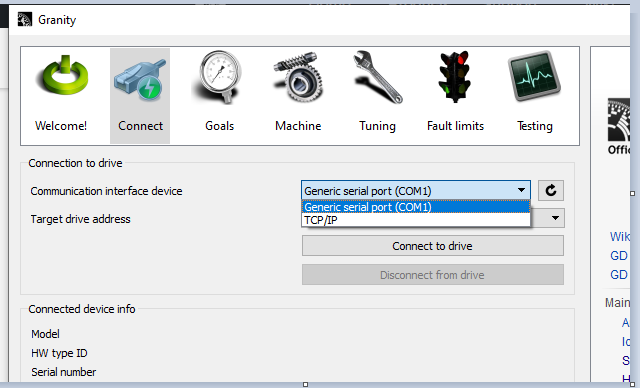 Thanks in advance