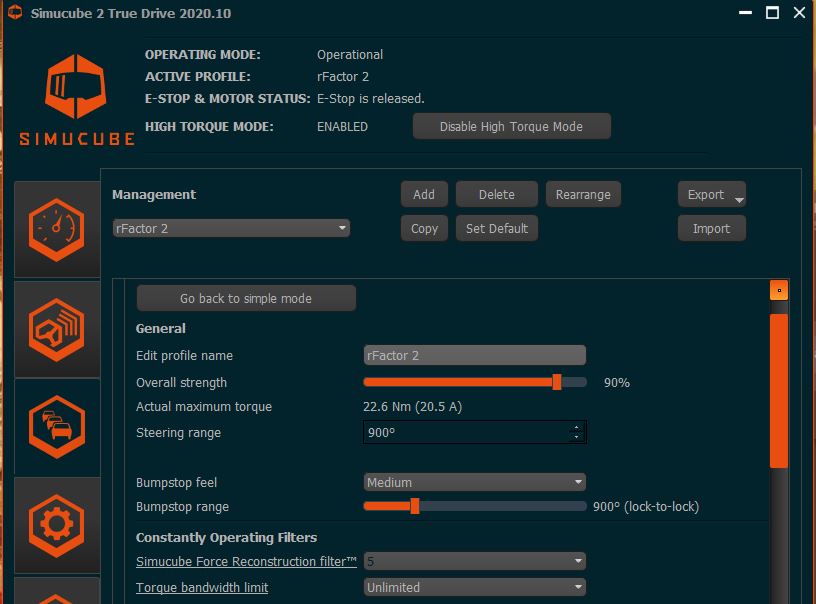 Dear SimRacers

I have a Simucbe 2 pro and I am totally happy with the system, it just feels awesome to race.
I mainly play Rfactor 2 and have a question about the FFB settings.
I noticed that accidents with other cars and driving into walls reflects an extremely strong FFB.
That gives such a jolt to the steering wheel that I'm afraid that something will be damaged in the long run.
In other games like Raceroom you can turn off the impact or accident damage, unfortunately not in Rfactor 2. Is there any way to reduce this in Rfactor 2? I'm missing something? I like that the FFB reflects the impact, but I find it clearly too strong, also when other cars crashes in to you.
Car Specific FFB Multiplier is on 0.45 % and FFB minimum Torque is: 0.0%
I would be thankfull for your help