I'm happy to announce that have just released the first open beta version of Mach4 Granite Devices motion control plugin. All CNC users out here, welcome to test it with your IONI, ARGON and soon to be released ATOMI drives! Grab a free Mach4 plug-in download from our Wiki: https://granitedevices.com/wiki/Mach4_SimpleMotion_drive_plugin
Shortly put, the plug-in makes it possible to control drives straight from PC USB port. No middle-hardware or step pulse generators needed.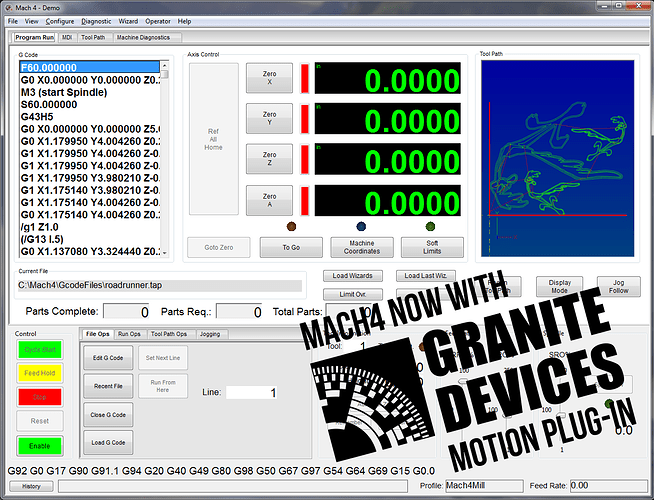 If you go ahead and try it, please give feedback here how it worked out and what you would like to be improved. Thank you!
A quick poll of Mach4 plugin beta 0.9:
Haven't tried it
Tried, couldn't make it work
Tried, had some issues but works
Tried, worked very well