Hi
We had our wheels converted to wireless due to wheels over spinning and ripping the cables,
But we have had a lot of problems with low battery, disconnecting in race and many more,
Our experience has been bad,
We would like to go back to wired - to prevent wires being torn apart we have the idea of adding a bolt / plate on the top of the Hub of the wheel with a bolt 180 degreese to the bottom with some padding.
This would physically limit the wheel turning more than 180 in both directions, after a lot of driving in 99% of driving circuit and formula races we never need the wheel to go past 180 degrees in both directions total wheel range 360 degrees.
How can we step by step modify wireless wheels to go back to wired with the wheel button control back and flappy paddles

Has anyone else / How can we add physical bump stops to prevent wheel rotating more then 360 ripping wire out
Our end solution will be a working wheel hard wired and not be able to spin more than 360 to rip wire out, eliminating error.
I have linked a screen shot of the error nearly all sims get after during playing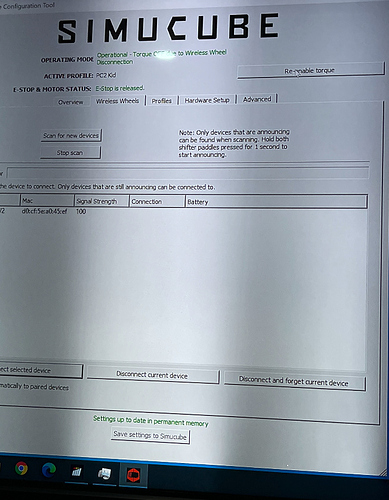 Thanks