Which one are you using and where to buy? Thank you.
Try Simracing bay:grinning:
Thanks, I emailed them a few days ago, no response yet.
If you have the pro or the sport, the mige mount should work. Mige 130st motor mount.
The Sim Lab bracket is good if your have tilt-adjustment in the table part of the rig. If you plan on mounting Simucube 2 on a level table/platform, a bracket with tilt adjustment would be a better option.
Is anyone actually using that bracket, is it stable?
I'm using the Simtech bracket and it's rock solid. I was a little concerned that it might not be strong enough, as it isn't as thick as the Simlab bracket but once the pieces are bolted together the strength is more than adequate.
It also gives you a choice of 4 angle settings.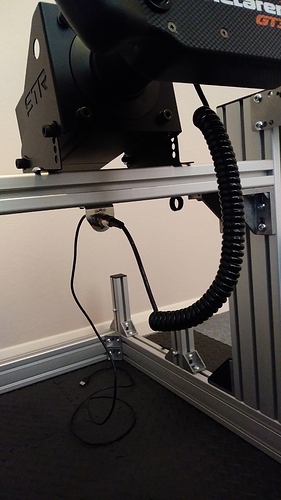 Wow thanks for the feedback cause I was looking at this particular bracket and wondering the same thing. How much shipped about 80 buck?
Yes, I would think the price would be somewhere around there, depending on where you are located.
You could always make an enquiry to Jed at Simtech. He is a participating member here in the forum and a very nice guy to deal with.
hi all guys, I currently mount the Sport on the Simlab GT1 evo cockpit with the Simlab mige mounting bracket, which is held in place on the wheel deck using triangle-pattern holes for Fanatec gear :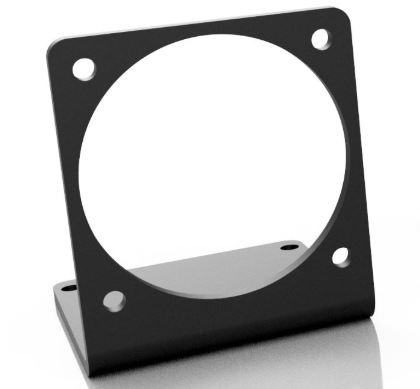 it does the trick, but it's not the most solid and stable solution for those kind of motors, albeit the Sport is the lightest of the three I still have some flex in the deck (this:)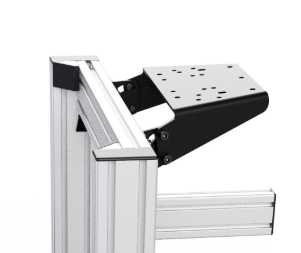 As far as I know a front mount solution should be on the horizon by Simlab for this rig, but in the meantime I would like to fix this flex issue by rotating the upper bar horizontally, mounting on that two 140mm 40x40 bars and finally mount the motor onto those bars with one of the "classic" mige motor brackets, like the one used with osw :
(pic for reference) :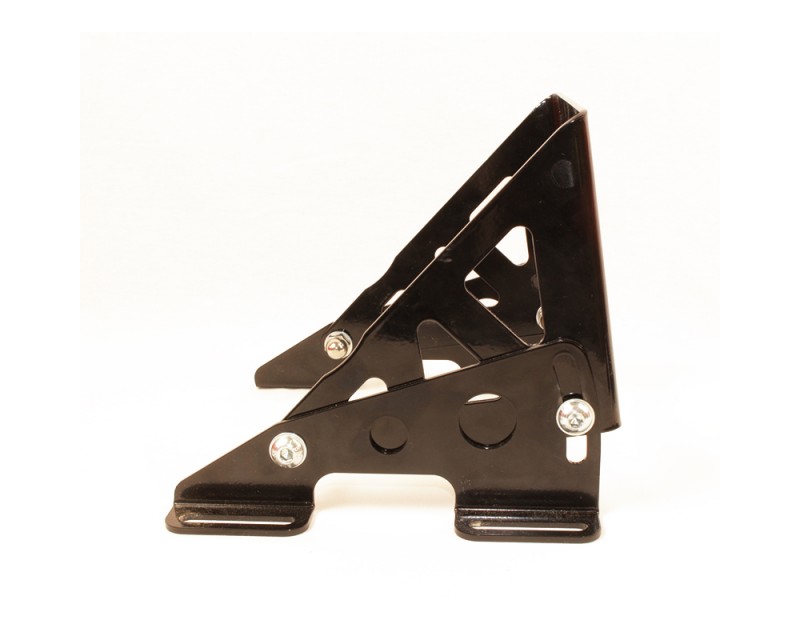 Questions are :
where can I find this kind of bracket sold as a stand-alone item?
do you know any alternative method to mount the motor and get rid of the flex? consider that the GT1 Evo upper bar width is 480mm, therefore none of the front mount / wheel plates currently sold can be adapted to the rig, because they have a minimum width around 560/600mm.
Thanks
I ordered a bracket for my Sport from Augury a few days ago. Just send them an email.
great thanks! how much did you pay?
That bracket looks like a Martin Ascher mount.
He made a model for the Mige and the Lenze/ AKM motors back in the early days of OSW.
If you place your order with SRB you will likely get something similar but not identical.
With shipping to the United States and paying with PayPal the total was €63.7 or $73.03 USD, which is the cheapest adjustable option for brackets that I could find at the moment.
I already own a SC2 Sport…no need for another

ok thanks. does it mount right onto the profile? I guess you have a 40x120 horizontal on which is mounted the bracket…am I right?
I haven't received it yet and I don't use an aluminum profile rig so I wouldn't know. I'm sure they'll send you the mounting dimensions if you ask though. Tomo at SRB also sells the brackets separately if you email him, but the last time I checked in with him (about a week and a half ago), he was sorting out issues with stock and gave me an estimated availability time of 3-4 weeks. I'm not sure if much has changed during this time, but you can ask him as well.
ok thanks for the info mate
I know you already have one.
I was just telling you what that mount is.
And letting others know what the get from SRB.
Simlab also used to sell an adjustable mount for the Mige.