Good morning,
I was hoping someone could help me with the issue I have please?
I have a 20nm Mige with an Argon control unit and the motor is not Phasing at start up due to an under voltage indicated in Granity Faults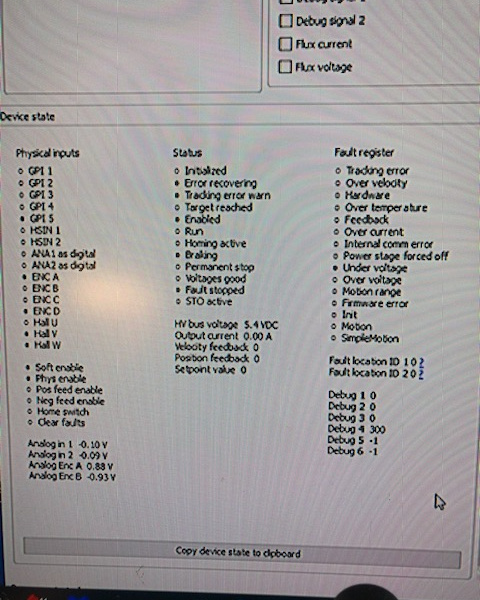 Thanks in advance for any advice.
Kind regards,
David.
For efficient support requests, please consider using the template below. Fill-in the (blanks) and provide additional info when necessary. Thank you! Best regards, Granite Devices team.
I have a question regarding (product) regarding (issue).
My hardware configuration:
-(drive type)
-(motor type/model)
-(drive firmware version)
-(other details)
Problems arise when:
-(describe how/where it happens)
How it behaves:
-(describe system behavior)
How I would expect it to behave:
-(describe)
I have attached following files:
-(consider adding saved Granity configuration file .drc)
-(screenshots)
I also would like to share that (additional info).
Note: you can tag the best answer as solution. This helps others to find the solution to the same question.