hi
I received my simucube 2 pro a couple of days ago and I have very much enjoyed it so far coming from a csl elite, I've only been messing around with other people's setups and still trying to figure out what all the different settings do. I've tried various different setups but on all of them the wheel acts weird when I try to turn the wheel when the cars stop like in the pits or on the grid, it jerks around and sort of vibrates back and forth all very randomly and I can feel sort of a grainy feel.
I'm using the skippy in iracing and these are my current settings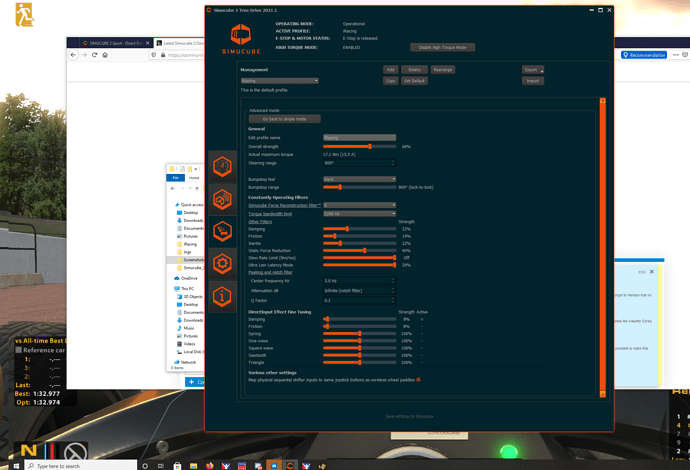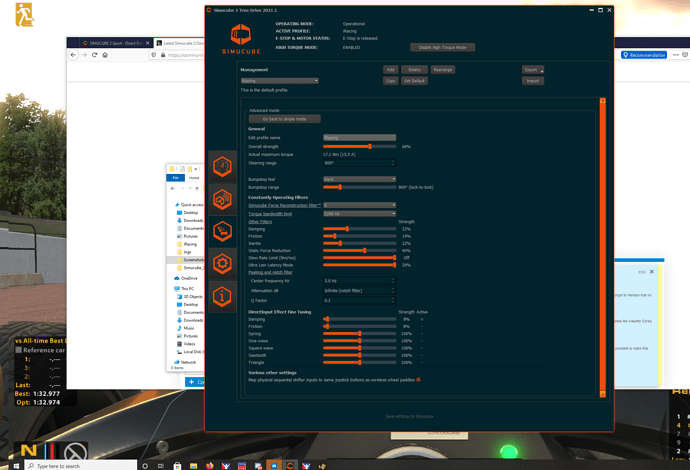 anyone know or have any idea what may be causing this?