Hi guys,
New on the forum, but have been using the SC1 for about 2.5 years. Which brings me to my doubt :).
When I purchased the SC1 (from SRB), I followed all instructions and installed it myself. Everything worked perfect.
I have reinstalled windows couple of days back (after many many years), and when I plugged my SC, I now notice that in the same profile, the max current is 24.5A! Before the installation, it was at 12A (which I thought is the normal value). I am therefore a bit confused, what is the normal value/which one is safe to use?
(I really don't remember if I did something to set it, 2 years ago…)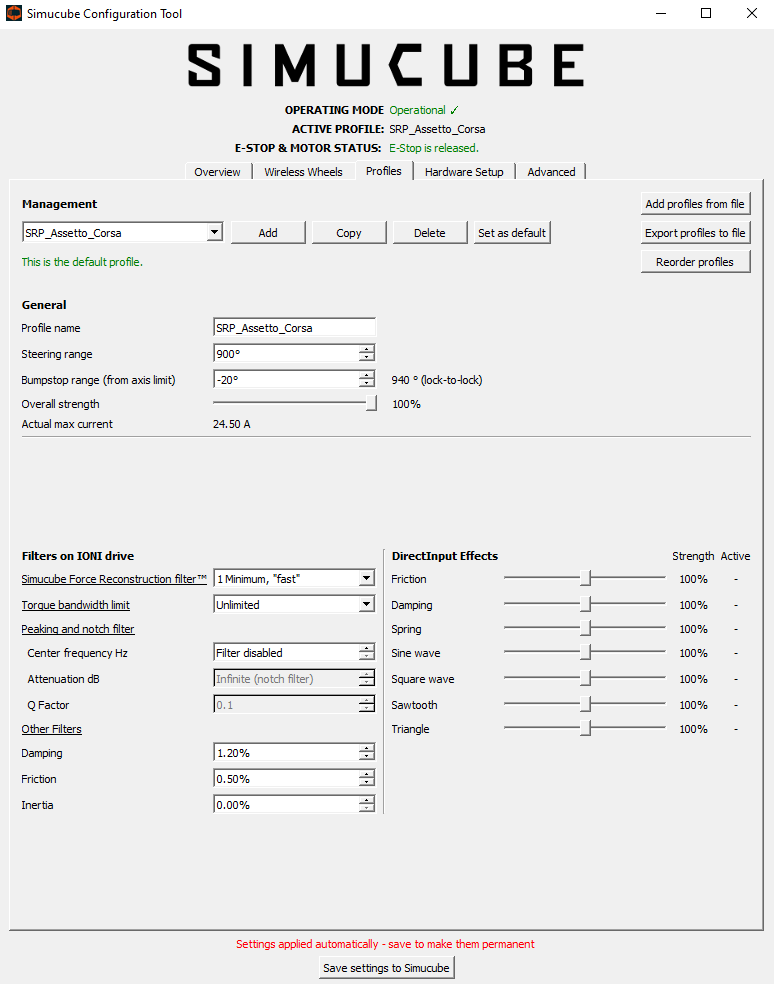 I have the Ioni Pro HC and a 480W PSU (please see below):