Hello guys,
i´m new here and a new OSW DIRECT DRIVE user and owner.
I bought it at: simracingcoach.com
The specs are:
-Mige (10000ppr) M15015
-SIMUCUBE
-IONI PROHC
-NDR-480-48 (480W)
Everything came ready to "plug and play"
-Since i´m on this forum, i see a SIMUCUBE setting interface looking "good"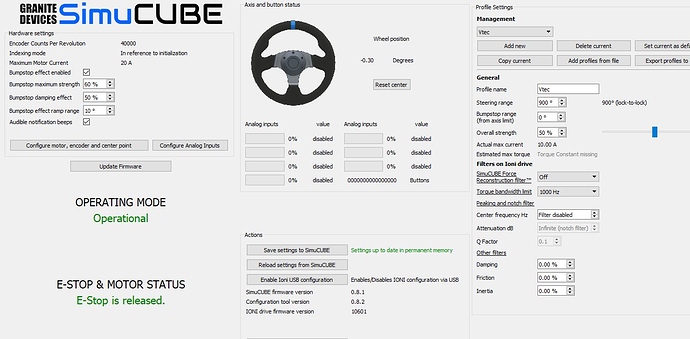 -My OSW came with the MMOS FFB 2014 ready to use .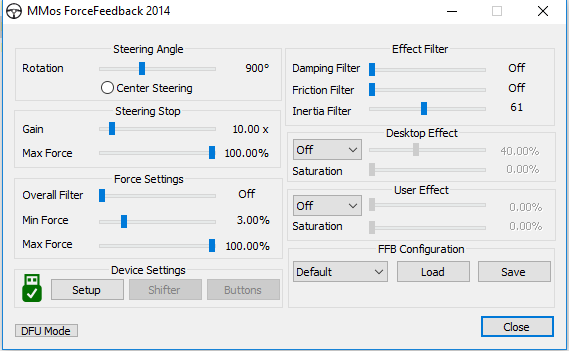 My question is "simple" .Wich one is the best and is there a way to move from one to the other?
CAUTION !! I have absolutly NO knowledge regarding electronics components and stuff like that .
Thanks for the support