I am in contact with him. Waiting to hear back from him on a possible fix. Thanks for your assistance.
I was in contact with Tomo last night and he provided a bootloader file with instruction via email.
Unfortunately that didn't work. Trying multiple approaches I was only able to get to the firmware part if I switched the DipSwitch on the board to DFU mode. Also, when using the Simucube Configuration Tool, I had to try multiple times to get it to accept the bootloader file as the computer crashed a number of times giving a USB error code. In the end the bootloader would not complete the upload and I received the following error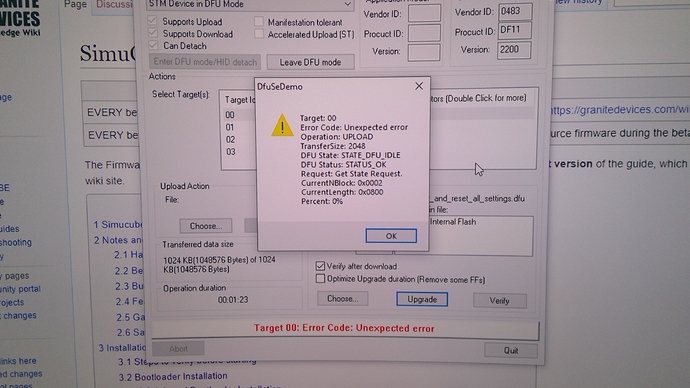 I received a new motherboard from Tomo toady. Installed in in the Simucube. This seems to have fixed the USB error that we were getting with Windows 10. That said, when we opened the configuration tool we received the following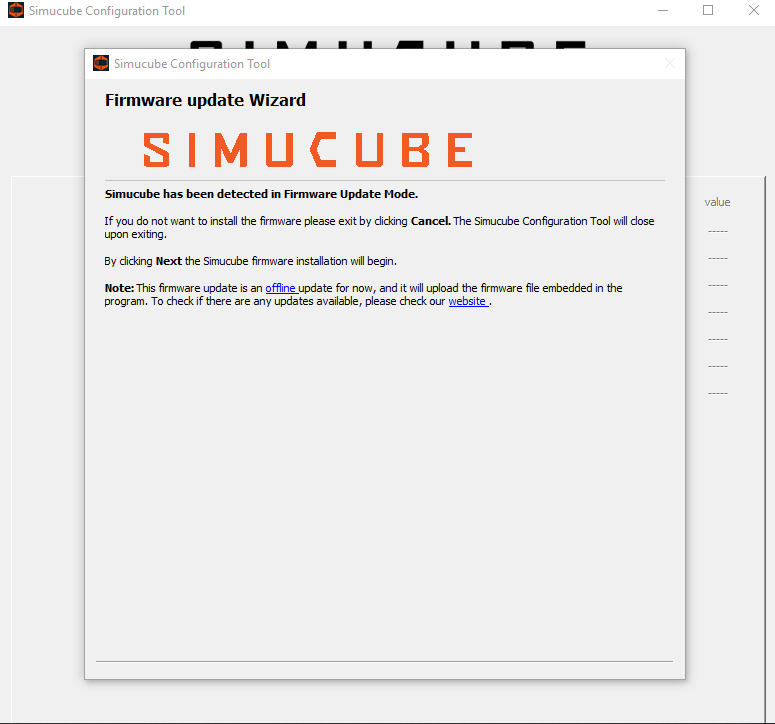 As you can see it now detects the Simucube but there is no next button to click to continue the process. Am I missing something?
Help appreciated
Known issue in the latest version. Use 0.11.2 to install that version first.
Ok that worked. I have the latest firmware installed but now I'm stuck here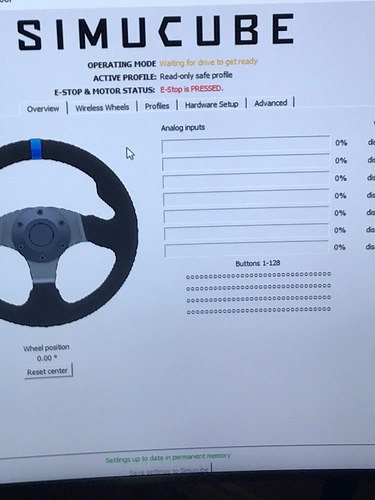 The EStop button on my system is NOT pressed. Also I'm still getting three flashing lights red on the card for the motor.
What should I do now?
Re-run the motor configuration wizard without applyimg any new drc files.
Can you contact me by the email you have on file for me? I would like to do a teamviewer session
Mika. I tried your suggestion and got the error below
Then you probably need also a working drc file from Tomo.
Can you please send this to me ASAP? I would really like to get this working
Can you please have Tomo reach out to me on email?
Thanks Loukas. I appreciate the link. In the end I think that box has to go home to the manufacturer. I will be shipped out Monday. The guys have provided good support so I'm confident that this will get resolved.
what is the correct drc for your device? tell me if i could help you before sending it