Hey guys, I have a question for you, maybe you can help me out. I have a Momo Mod 11, so an old-school 280mm Formula Rim with a 50.8mm pattern on the wheelside.
I want to mount this to the standard SC2 QR with the spacer as shown in this part of the manual: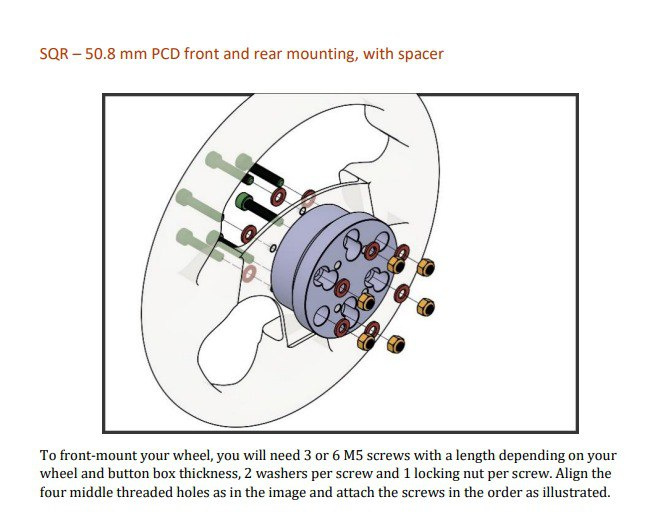 However, I am not sure on how to hold the lock nuts in place within the spacer. There is no room for a wrench of course, but I also cannot fit a socket for M5 nuts (so 8mm) in there. What is the trick to mount the QR in this way? Are my sockets just too think, or what is the actual issue?