Haven't touched my rig in a while and came back to give it a crack and my wheelbase won't connect anymore. It turns on and beeps and there's a blue light on the back but it won't connect to my pc and is not recognised by true drive.
I installed new version of true drive still won't work, took it off my rig and tried other power outlets with a new pc with a fresh install of true drive and the error message usb device not recognised pops up on the pc.
Here is the error message.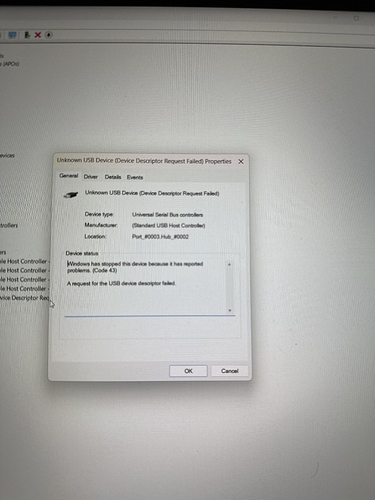 Had no issues with my wheelbase until now. Pretty sure it's first gen simucube 2 pro with 2 power supplies.
Any assistance with resolving my issue would be greatly appreciated.
Kind regards, Alex