Hello all,
I've got a SC2 Sport since a couple of month and I'm very happy with it. My wheel is a AR F-28. I just play iRcing.
As I'm complety newb, I'd like your insight of a behaviour.
In straight, when I remove my hands from the wheel it becomes crazy.
I can't figure out which option prevents it or is it completly normal ?
For your in sight, my TD options are :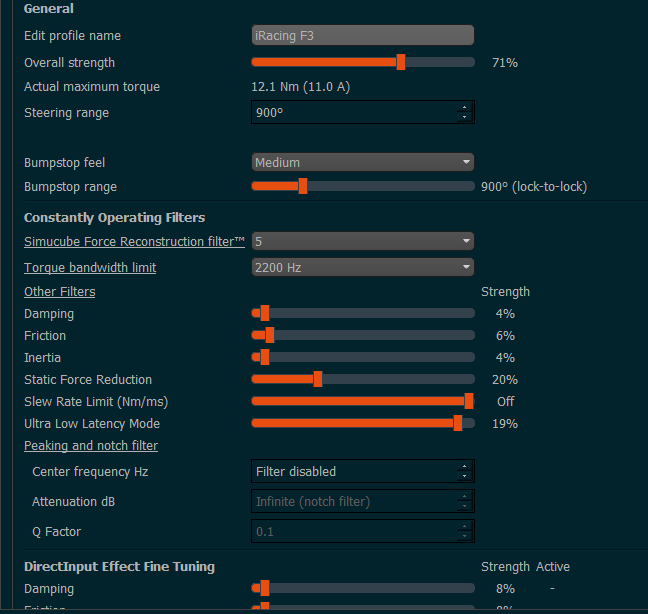 ( I stole this settings from a post in this forum)
Could you help me ?
Best regards,
Benoît.