Hi,
yesterday I thought I could update my SC2 Pro from 2020.10 to the latest version. Started the FW upgrade. Everything went fine. The wheelbase restarted, but nothing. No beeps. Waited a bit longer, still nothing.
So I started True Drive and it showed me "E-Stop is released. Motor Faults (cycle E-stop to clear): Initialization Fault Fault Location ID: 250101"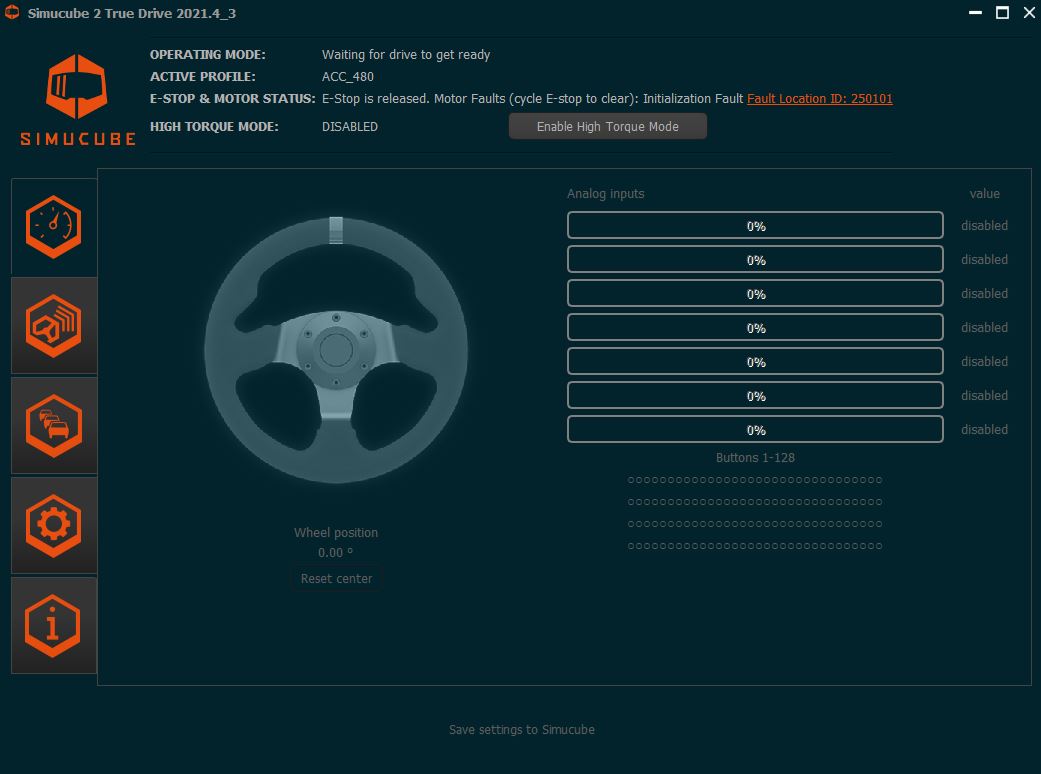 So I cycled the E-Stop multiple times: nothing. Switched off, plugged off the PSUs and waited 5 minutes, plugged them back in, started again: nothing.
Downgraded to 2020.10, worked on the first try. Also 2021.1 is working. Tried upgrading from 2021.1 to 2021.4_3, same issue.
Whats causing this and why only with the new Firmware? The ID is listed in the fault location wiki entry, but to be honest I don't know what to do here.