Hello Drivers!
We have searched and purchased several different Simucube 2 Pro / Sport power supply extension cable candidates, and found good ones!
This type of cable was the most suitable we found: https://www.ebay.com/itm/6Pin-Male-to-6-Pin-Female-PCI-E-GPU-Video-Card-Power-Extension-50cm-Cable/283216779805 (note, similar cables are available from many eBay & Aliexpress sellers).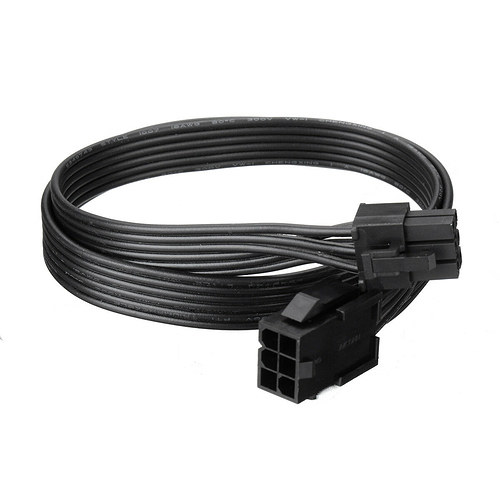 It adds 50 cm to the Meanwell brick power supply cable, so total length becomes 1.5 meters. If interested, remember to get two pieces of them for Pro and one for Sport.
I hope this helps!
Cheers, Tero