You are using the old logo?
What is the difference between the old and new logo?
Could you post pics please that people can use?
Old logo still on the engine cover, thats what caught my eye

Third time lucky Simon?

the new one is the helmet logo with the Simucube text under it.
So the one Simon posted is the correct one?
Never knew that was a helmet. LOL
Yep the rest were old ones. I have had my Simucube few years now so had loads of old logo's saved

So many Simons in this conversation😁
If he hade only copied my skin, as an example, everything would be have been okay.


Settled on that

next one I will finish it before posting


If you got the Senna GTR it is a blast around the Ring in RF2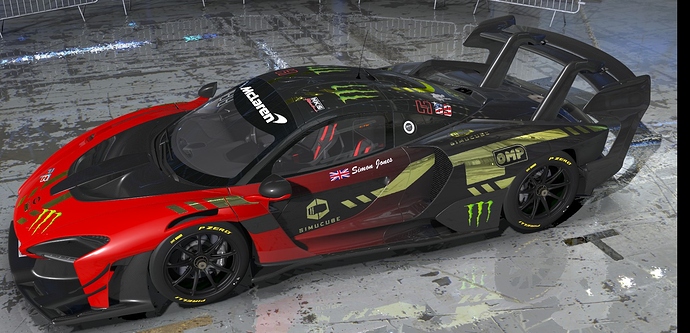 Need recommendations on RF2 settings in game and SC2…first time I tried it it spun my wheel as soon as I clicked race and ripped my usb cord