Hello,
my Name is Marc and i´m planning to build my very first DIY direct-drive wheel and seek a bit of information, maybe you can help me out here:
I somehow ended up with a SEM HR115C6-88S Motor + Heidenhain EQN1325 Encoder with EnDat Interface.
After lots of reading, trying to learn about the Servos and DD, i think this should be compatible with the Simucube 1 Board + Ioni PRO (HC) Driver but not 100% sure.
-Is the encoder compatible with the Simucube1+Ioni PRO (HC) and good enough to provide a nice experience ?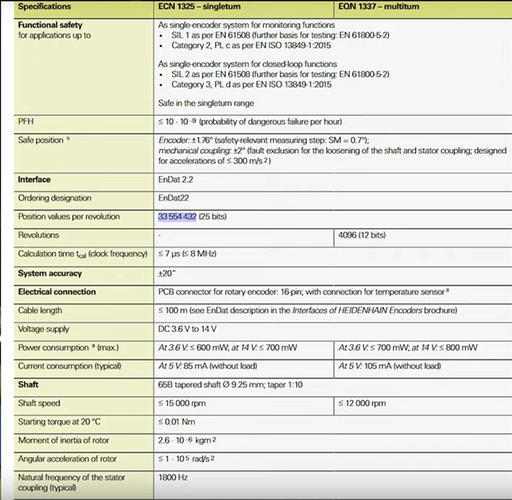 Next is the Motor and the PSU needed: could someone please give me a recommendation for a PSU ?
Below you can find the Data-Sheet of the Motor.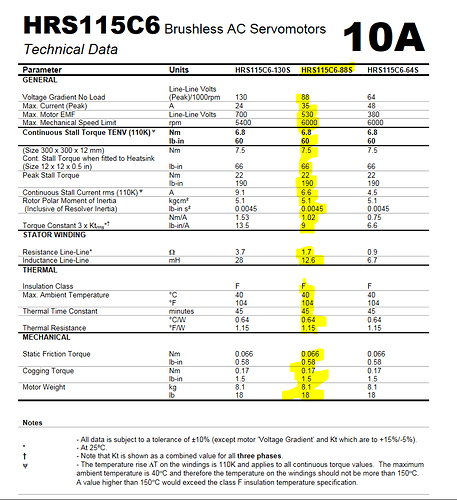 I tried to calculate the expected Nm but i´m honestly not sure if i did it correctly, so maybe someone can let me know what i can expect with that Motor.
Will it give me a good experience when doing iracing ? I´m honestly not quite sure, after reading a lot the MIGE sure would´ve been the better choice, but maybe someone can shine some light onto that topic.
Thank you in advance
Cheers Marc