Okay, so after my STM32F4 seems to have died on me (at least I think/hope it did, I don't have the time or motivation anymore to debug that, if it's the encoder on my Lenze that died on me it's game over anyways) on my old Argon build I tried to get my SimuCUBE working again. Had a very old FW on it as I wasn't able to touch my simracing setup for a while now. Downloaded the latest 1.0.30 FW, ran the auto-upgrade from the tool, all finished and now I'm stuck here and can't connect to Granity anymore at all.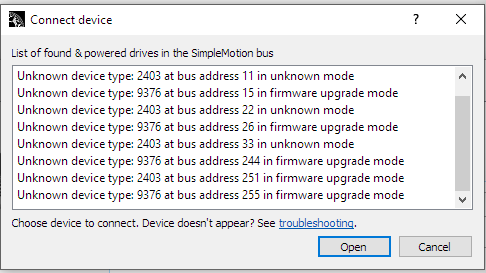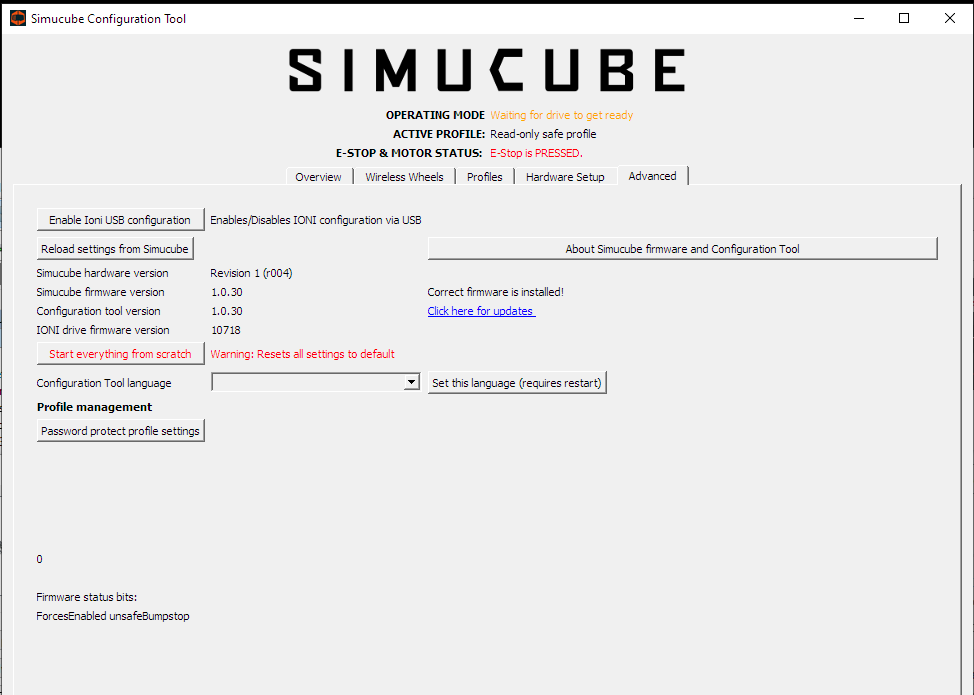 Already tried forcing the SC1 into DFU mode and re-installed the bootloader-reset-all-settings file. Re-flashed the latest firmware when asked by the SC Config Tool - same result.
I'm lost. All I want to do for over a year now is to finally get back into racing and I somehow get thrown a brick in the way wherever possible…

Sorry to bother you guys, I'm frustrated and slowly start to lose any motivation left in me…
//EDIT: just re-flashed the bootloader and I can connect via Granity as long as I don't start up the SC1 Config Tool and do the Firmware flash. Seems to get stuck there…
Broken in 1.0.23, .24 and .25 too.
Downgrading to 0.11.2 seemed okay, trying 0.50.4d now…
… no Next button on 0.50.d…
So the latest version that somewhat works for me seems to be 0.11.2… were there changes in hardware revisions of the IONI or SC1? Seems life wants to force me to stay on a legacy system, haha…

I can also connect to Granity on FW 0.11.2 if I enable Ioni USB configuration in the SC1 tool.