Sorry for my english,
The IONI Pro HC is in fault:
Long Short Short => Initialization
Long Long Short => Permanent stop (need device reset)
Simucube
Small Mige
Granity 1.13
IONI firmware 1.6.1
The fault start when I start the box
The last work is configuration for pedals, I don't drive and start any game.
Ealier, I change for test Power supply 32 V
I downgrade for less 32 V, the IONI fault, but it's re-start when I up the tension.
The motor is very hard turn with hand, lot of dumping.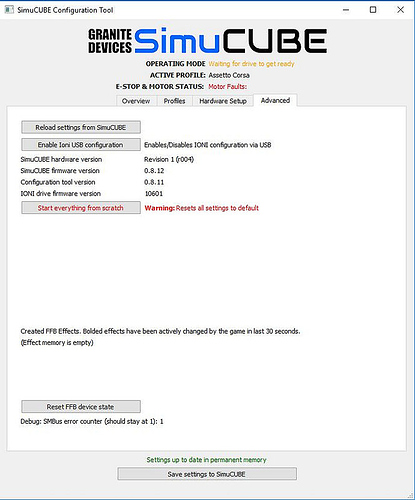 If I click on "Reset FFB Device State" => nothing
How reset ??