Hi there!
I managed to get an encoder (Hengsler) from a friend to be mounted on a Beckhoff servo. The one that i got appears to be the exact same ref than the one tested and listed on the IONI's Wiki page. I'm facing troubles for wiring since pins denominations aren't the same between the Wiki page and the data sheet. I would need some help to get the good correspondences in order to avoid misakes. Here's the sheets from the wiki page and from the manufacturer: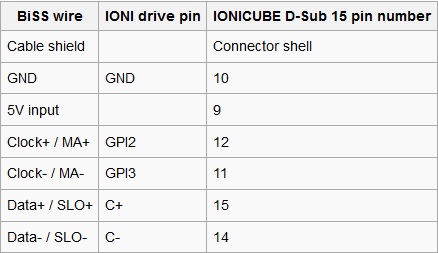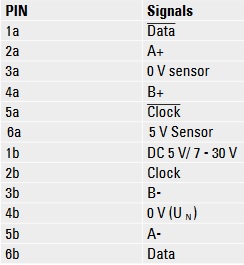 Except the position feedback device settings tab, does any modification have to be done in granity to make this encoder work properly?
Thanks a lot for your help!
Flo.