Hello!
I have tried to update from MMOS to SimuCUBE latest firmware version. Now SimuCube shows the error "Drive firmware update error. Turn system off and on again"
Unfortunately I had not read the user guide carefully and did not connect to IONI Pro drive via Granity first.
According to other posts here the error reason could be that automatic IONI firmware update failed. My System (IONI Pro HC, small Mige) is from November 2016 (Simracingbay). I have never updated IONI firmware or even connected via Granity before.
According to the user guide I enabled IONI USB configuration and tried to update IONI firmware manually. Unfortunately the connection is not possible. (Error: Unable to connect. Possibly incompatible COM adapter selected or device is already used by another application.) I double checked that both usb cables are connected to the pc and even updated the SimpleMotion V2 USB adapter in Windows. But still no connection possible (see Screenshot).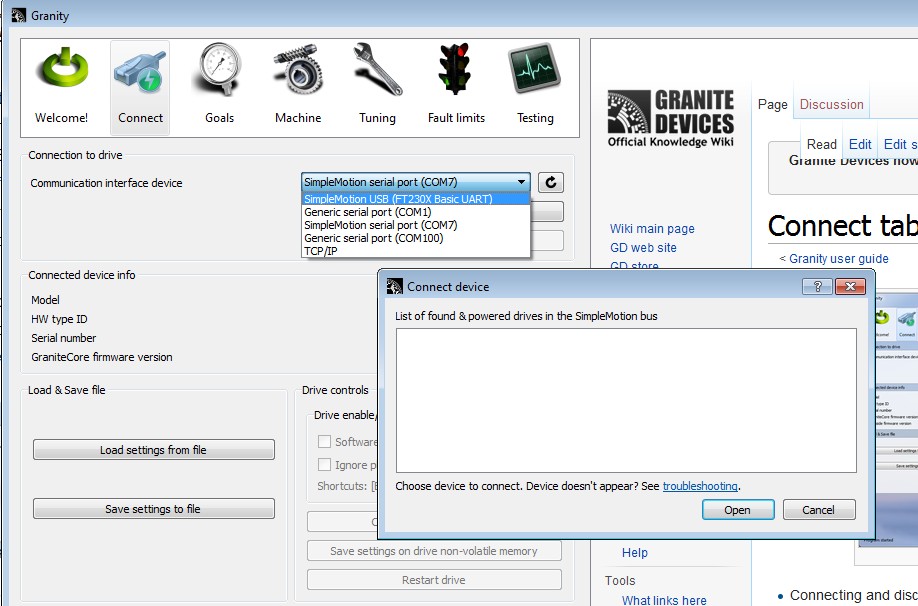 Do I have to reflash MMOS again or is there anything else I could do first?
Thanks.
Christof