So after following the phenomenal advice and tips I've been given here, I think i could be close to having a working setup! I've wired it all up but can't get the motor to respond correctly with the test options in Granity. Which means I've either got an issue with how its wired, or with the way I've configured the software.
Setup
Motor: Mige130ST-AM100110
Encoder: ZKD-86-1000BM
IoniCube 1x w/ Ioni Pro
STM32F407 Disco
The encoder (ZKD-86-1000BM) had this data sheet provided with the wiring colours and functions: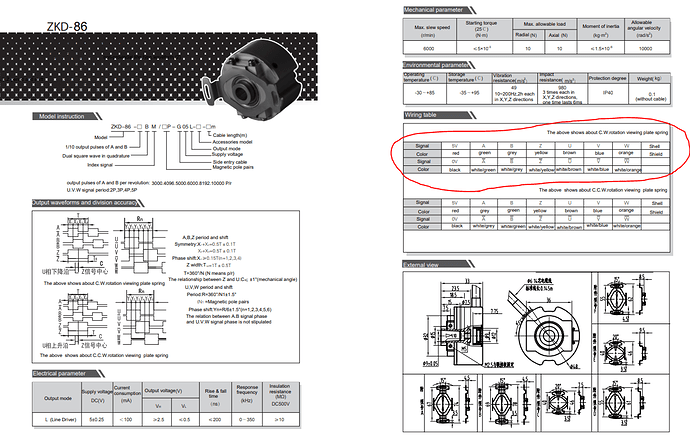 I wasn't to sure how to connect it up to the X4 db15 connector as required, because the pin names aren't all the same but I did what i thought made sense: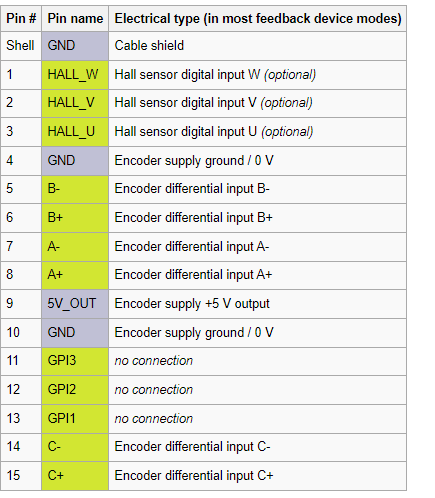 Here's what i did: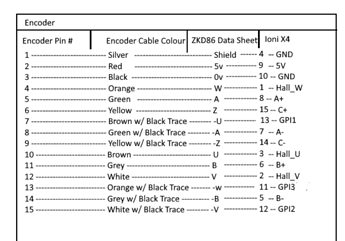 Which leads me to my first question is this wired correctly?
If the wiring is correct then I'd assume my problem is in the Granity configuration.
If anyone can offer any help to any of these problem would be over the moon with appreciation!