Hi guys,
Recently, every time I try to create a new profile, I get the following Fault Location ID 485001 :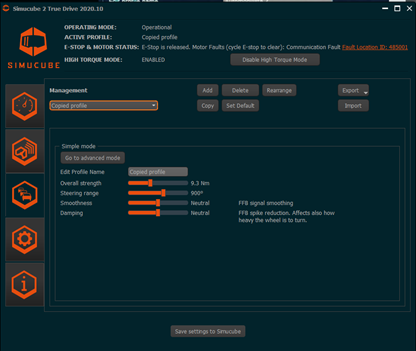 Once I've cleared the fault by pressing the E-Stop, I then try to adjust some values, save settings to Simucube, then I get following: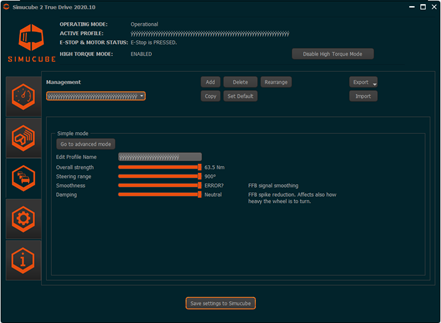 So, I delete the profile and start again. But the same thing keeps happening so I can't create a new profile.
What am I doing wrong? How can I overcome this issue?
I have already saved about 90 profiles. Maybe this could be the issue, and I need to delete some or many them.
Thanking you in anticipation.