For efficient support requests, please consider using the template below. Fill-in the (blanks) and provide additional info when necessary. Thank you! Best regards, Granite Devices team.
I have a question regarding (product) regarding (issue).
My hardware configuration:
-simucube and ioni pro hc
-m15015
-mmos and granity 1.13
Problems arise when:
I turn on the sdr960,my motor does not have any power and force feedback neither,but mmos works ok,granity can also recongnize ioni pro hc, in rfactor 2 it also woks when i move the wheel。
How it behaves:
-led4 on simucube flash always ,
led1 on ioni pro hc flash 3 short and 1 long.
can you help me please?
I have attached following files:
-(consider adding saved Granity configuration file .drc)
I also would like to share that (additional info).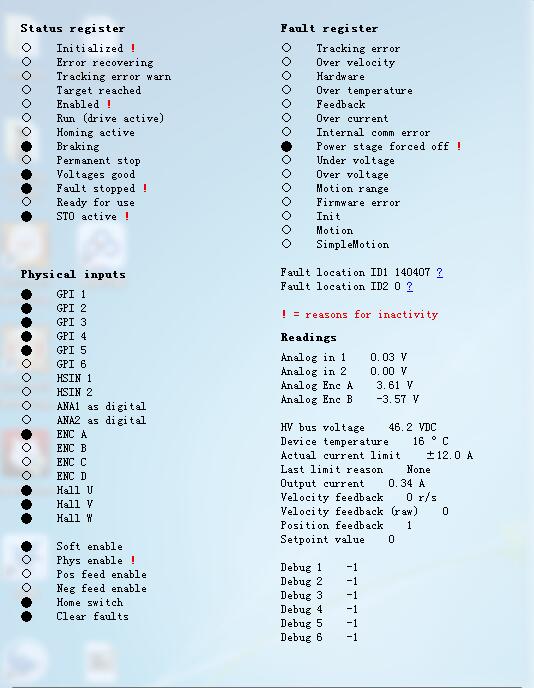 Note: you can tag the best answer as solution. This helps others to find the solution to the same question.