I received my Simucube 2 pro on 16/03/2020. It was supplied with a yellow E-Stop (as per the simucube 1) as opposed to the new black one, but I don't believe it makes a difference.
It was working on the 16th & 17th. But today have a Fault Location ID: 0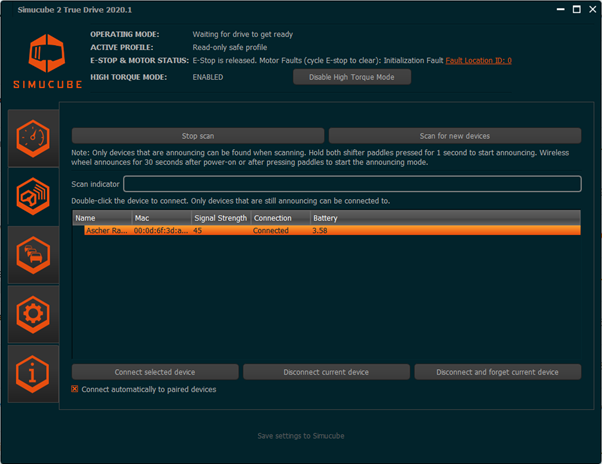 Any ideas how I can overcome this issue?
Pressing the E-Stop does not solve the issue.