I have a small mige Simucube system with the sincos encoder.
Recently I updated the firmware to 1.0.40 from 1.0.25 and all appears to be well, but I do see an obvious difference in the wheel when it first powers on.
When it turns on the wheel phases, then does its happy beep sequence. After that I need to rotate it to set the center position. When I do that now, there is no resistance - the wheel is light and spins freely.
Previously, there was a slight resistance until it beeped at the center point.
I'm curious why that changed, was it something that was intentionally removed in the firmware - or is there a setting somewhere in the configuration tool or granity that controls that behavior?
Here's my machine settings: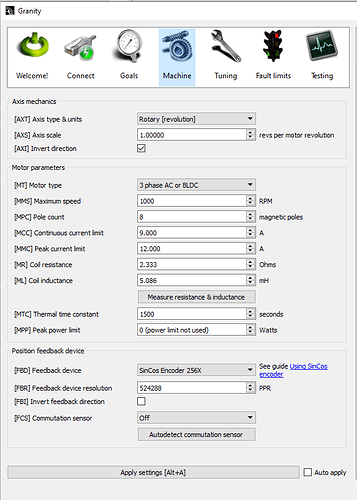 Here's the Profile settings (but I wouldnt think this is pertinent until after its phased and centered):